Solve your property headaches with Allston Property Management
Proactive Property Management, preventing problems before they happen
Allston Property Management
As a student-dominated neighborhood, Allston has one of the largest rental communities, making a lot of investors and landlords seek help from property management companies like Green Ocean Property Management in managing their hard-earned investment properties.
Its residents, who are mostly students from prestigious schools like Boston College, Boston University, and Harvard University, prefer to live in this vibrant city because of its art and music scene, breathtaking parks, and its diverse culture that houses immigrants from Eastern Europe, South Asia, and South America. Allston's neighborhood also has an easy means of transportation via the MBTA line, which most people prefer when they go to school, work, or other places.
These are just a few of the reasons why Allston has attracted thousands of investors not just from the Greater Boston area but from other states and countries as well.
For over 40 years, we have partnered with thousands of investors and landlords in Allston and its neighboring locations. We have experienced some if not all, issues or concerns that may come up during the management of a property. Dealing with it simultaneously, we have developed different types of methods and solutions to each of those challenges.
Since we are available online 24/7, any escalated issue that tenants may encounter can be resolved within just a matter of minutes. Green Ocean Property Management prepares a custom-made property management plan for all the properties that we handle in Allston and other places in the Greater Boston area.
Even before the restrictions brought by the ongoing COVID-19 pandemic took place, we have already paved the way for a safe and contactless way of viewing a property and processing apartment rental payments online. Unlike any other property management company, we made sure to prioritize the safety of our tenants and landlords.
In addition, we provide extensive help to landlords and renters for renovations and maintenance issues in every property we manage. Whether there is a leak on the roof or there is a flood in the basement, our founder Jarrett Lau, who is also a general contractor and insurance agent, together with its trusted vendors makes sure that the tenants are safe and the landlords are free from any liabilities by doing Proactive Property Management Process that we have perfected over the years.
Aside from managing properties, we can also guide landlords and property investors in Allston who are planning on acquiring more properties within Allston and the Greater Boston area. In partnership with Profitable Properties Boston, Boston Investor Group's goal is to help these investors to go from one property, to wealthy.
These are just a few of the different duties that we do for our clients. By being in the industry for more than a decade, we believe that managing a property does not just revolve around collecting rents and answering the tenants' and landlords' concerns whenever possible, it is more than that. You have to be dedicated and you must go above and beyond for them, and that includes helping landlords and property owners succeed in their property investment careers.
If you have other properties in the Greater Boston area, we would love to help you out and give you peace of mind by managing your properties. We do manage properties in Beacon Hill, Brighton, Brookline/Chestnut Hill, Cambridge, Chinatown, Downtown Boston,  East Boston, Fenway, Jamaica Plain, Malden, Newton, Roslindale, Somerville, South End, Quincy, West Roxbury.
Interested in working with one of the best property management companies in the Greater Boston area to provide the best services for you and your tenants in Allston so you can be more profitable? Please do not hesitate to contact the Green Ocean team today. The team is more than happy to help you have peace of mind.
How we help you with your property
We provide

full service

management solutions.
Property Marketing

We work quickly to get your vacancy filled. Our team of experts market your home across multiple listing platforms and respond to inquiries and schedule regular property showings for interested renters.
Tenant Screening

Before a potential tenant moves into one of our homes, they must meet our strict approval criteria. We carefully screen every application and only approve highly qualified renters.
Rent Collection

If you're still wasting time and energy chasing after your rent payments every month, it's time to partner with our team. We keep tenant accounts current and deposit earnings directly to your bank.
Maintenance

Keeping your rental property in good shape can feel like a nonstop job. Let our team take the reins. We handle all incoming requests, schedule repair works, and process-related invoices.
Property Inspections

Property inspections form a key part of our management strategy. By regularly visiting the homes in our portfolio, we're able to quickly identify red flags and find solutions to keep your property protected.
Financial Reporting

Whether you geek out over hard numbers or you only want a summary of your recent financial performance, we provide monthly reports and statements to keep you in the loop.
Evictions

Fortunately, evictions are a rare occurrence for our team, since we carefully screen applicants for our homes. If a tenant situation ever does go south, we'll handle the ins and outs of the eviction for you.
Legal Guidance

Are you paying attention to the ever-changing laws that impact property investors across Massachusetts? Don't worry! You will never find yourself on the wrong side of the law—we keep you on the right track.
$30 MONTHLY
As much as we love pets at Green Ocean, we respect a Landlord's choice of not allowing them in their property. But in the event that you do, and pet damages will be covered!
We will pay for any damages exceeding the security deposit caused by and approved animal. Optional Additional Pet Damage Protection is available up to $5000 of pet damage.
Pet add on – $30 per month
Pet Inspection – $150/inspection
Pet Violation – One Month's Rent & $50/day
Get more than a property manager get peace of mind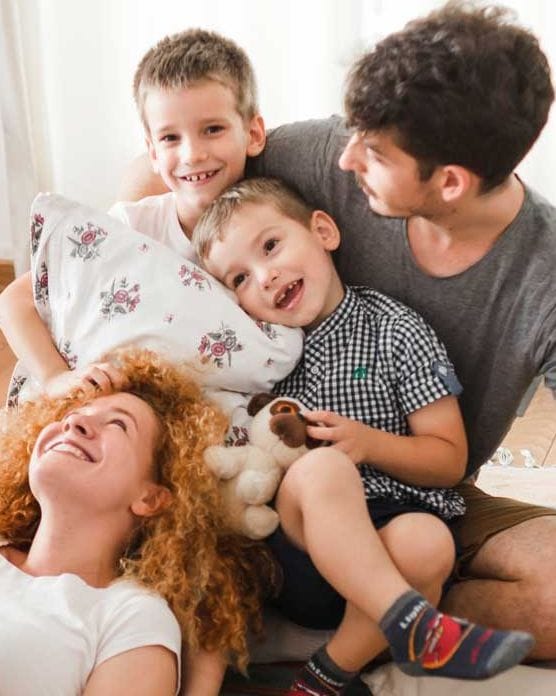 Fast and Open Communication
We believe that clarity through communication is one of the key elements to have a successful relationship with our client. Our entire staff communicates through tracked emails and phone calls to ensure you always reach someone and get the answers and resolutions quickly.
Customized and Personalized Service
Each owner faces different challenges throughout managing properties. Our client's needs are carefully assessed to be able to create a custom-made management and maintenance plan. We add value to your property and manage the day to day demands while minimizing your liability.
24/7 Full-Service Property Management
When you partner with a Greater Boston property manager, you want to know you're working with a team that's always ready to jump into action. We stay easily accessible via phone & email and are happy to help resolve your challenges whenever they arise.
Our signature Proactive Property Management Process
Every management company has different ways of handling your property. However, is it based on proven processes? We provide recommendations based on our experiences, not by assumptions. With 40+years of experience, we have a process for almost every situation you can imagine.
Qualified vendors at your fingertips
Let's face it: many maintenance issues require qualified and dependable professionals and they aren't always easy to find. We have built relationships with trustworthy vendors to ensure work gets done on time, correctly, and for the right price.
"We have dealt with Green Ocean PropertyManagement for both property insurance andrental management. We have been satisfied that they have been responsive to any and all needs.Their services have involved managing repairs as needed and leases and tenant screening and rent payments. Their staff is always respectful and ready to respond to questions."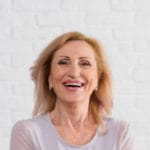 Nancy Edwards
Property Owner
Property owners love working with our team.
"Finding a company to manage your property can be daunting if it's not with the right people. You want people you can trust. Green Ocean Property Management has a team that are incredibly kind, knowledgeable, resourceful, and professional. They are quick to respond, and communication is key to building a trusting relationship. This company offers all that and will use them again for management of future properties."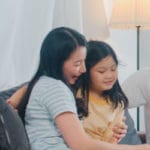 Lisa Tay
Property Owner
Hear what clients love about us!